Acts 6
Acts 6 was born in the heart of Richard Wannall after an experience he had helping someone who was homeless obtain a lost birth certificate. When his birth certificate arrived, the man's excitement let Richard know he had found something to do that could transform lives. Birth certificates are required to get the state ID that opens doors to jobs, housing, and a host of other resources.
The mission of Acts 6 has grown from helping those in our community obtain birth certificates one day a week- to aiding the needy in our community through prayer, encouragement, generous giving, unselfish service, and compassionate outreach Mondays through Thursdays from 10am-12pm at StoneBridge.
If you are interested in learning more about the serving on the Acts 6 Team please contact Richard Wannall at richardwannall@gmail.com. 
Listen to his story HERE
HOW CAN I SERVE?
The Acts 6 ministry team helps our neighbors in need with: 
Replacing key lost documents such as birth certificates and Georgia identification cards
Emergency prescriptions
Rental and Utility Assistance
Most importantly-prayer and encouragement
HOW CAN I PRAY?
Pray there is a prompting from God to bring people with needs to StoneBridge
That resources (such as volunteers and finances) are available to meet these needs
That partners from other churches and agencies join to help us meet needs
Discernment by the Acts 6 team as to how to best meet needs
Pray for those coming across the threshold of the church to find a place for worship, fellowship, and service
CHOSEN VESSELS
The desire to start Chosen Vessels was planted in Bekah Baxter's heart when she was a teenager on a short-term mission trip. She began interacting with missionaries, asking them how she could help their work. She was amazed when she learned the thing they needed most was relationship. From that-Chosen Vessels was born: a ministry that provides "member care" for missionaries. Her message for us is that God is at work right around us every day, inviting to join him in what he is doing to transform lives and communities for his kingdom. Contact Bekah at chosen.vessels.inc@gmail.com for more information.
Listen to her story HERE
HOW CAN I SERVE?
March 2022: CV Empower-We need volunteers to help with logistical support Stateside as we host this annual global conference
Summer 2022: Support Trips-We will be taking two teams— One to Romania and one to Ghana for youth summer camps. Both of these trips will be about 10 days
Member Care Team-We are looking to grow our Member Care Team in 2022 with adding two additional staff members to provide support for Cross Cultural Laborers and Nationals
HOW CAN I PRAY?
For those we serve to feel surrounded by the Lord as they labor for the sake of the Gospel
For those that need care and support to find a connection point to CV
For the Lord to continue to provide for the opportunities coming up in 2022
For wisdom and discernment as we seek to follow the Lord into deeper waters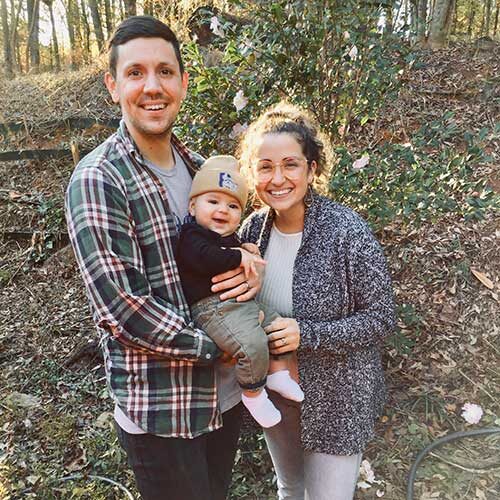 THE CHURCH AT DWELL
Russell and Megan Marshall heard God's call to leave good jobs and a comfortable house in the 'burbs to develop redemptive relationships at an apartment complex in a transitional area of the city. 
Their mission is to expose the people of Dwell Apartment community to the Gospel through word and deed. They put this vision into practice by serving, breaking bread, and cultivating authentic relationships with their neighbors. Each week the Church at Dwell gathers in the leasing office to pray, worship, and study scripture. If you are interested in learning more please contact Russell Marshall at rsmarshall92@gmail.com or call at 770.714.1302
Listen to their story HERE
HOW CAN I SERVE?
Children's Ministry leader(s): We are looking for a family or individual that is passionate about Children's ministry. Our hope is to find someone who is: willing to join our faith family, attend Sunday church gatherings to the best of their ability, and teach/disciple the kids in our church. If you are interested in learning more please reach out to Russell: RSmarshall92@gmail.com
"Doing your deal" at Dwell: We want to partner with you to walk out what God has called you to (doing your deal) while also being able to provide a need within our community. Do you feel called to a specific people group whether it is an ethnicity, moms, teenagers, kids, basketball players? You can start a weekly mommy and me group, lead an exercise class, and help kids with homework after school by starting back up an afterschool program. These are just some examples programs we've had in the past! If any of this resonates with you, contact abbie@upliftga.org and she would love to connect with you and brainstorm!
New Weekly Teen Nights: Starting in January of 2022, we will start weekly teen nights with the middle and high school kids in our community. We need people to join us in prayer and discipleship for these teens. At a recent event where we had a rap concert, more than 20 teenagers gave their life to Jesus. We need help discipling these teenagers. The harvest is plentiful, but the laborers are few; therefore, WE PRAY to the Lord of the harvest to send laborers into the harvest.  If you are interested in being involved at our weekly teen nights and discipling teenagers in our community, contact abbie@upliftga.org The next teen event is a friendsgiving on November 19th! We'd love for you to join!
One Time Volunteer Opportunities: Here are some events coming up at Dwell that we need volunteers at-
Tacos for Moms + Resource fair for Moms (we need volunteers for childcare for this event)- November 6th 1-4pm
Friendsgiving for teens- November 19th- 5-8pm
Breakfast with Santa - (family friendly event for Christmas)- December 4th 9am-12:30
If you'd like to be on our mailing list for other large Dwell family events that happen quarterly, contact abbie@upliftga.org
HOW CAN I PRAY?
Pray that our families (Marshalls and Hansons) would remain healthy in body, mind, and spirit. Ask that God would allow us the physical endurance to continue in the work that He has given us to do. Pray that we would receive the mind of Christ, growing more in love with God and this community, and that He would guard us from cynical and jaded ways of thinking. Also pray that we would always abide in the vine. May we always stay connected to the source of our joy and hope-because we can't lead people towards God if we are not walking with/towards Him ourselves. 
Pray that we would be making disciples of Christ. Ask that the people in our church would come to know God intimately, and become doers of God's word, and not hearers only. 
Pray that the Lord of the harvest would send more workers into the harvest. Ask that God would send more families to be a part of our church so that we would become a family of faith that learns, grows, and serves together. 
Pray for our neighbors. Ask that the Spirit of God would move in power in our community. May the lost be found, the weary be comforted, the hungry filled, the poor in spirit be blessed, and the prodigal sons and daughters return to the Father.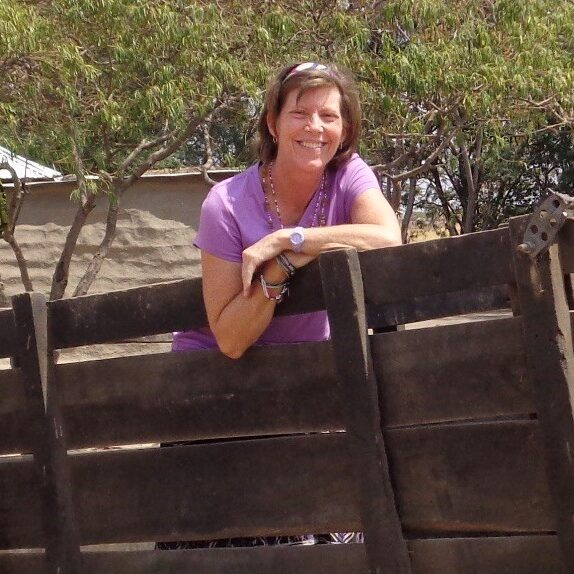 E3 PARTNERS: TANZANIA
Susan Kelly serves with e3 Partners in Tanzania as the Strategy Coordinator and Community Transformation leader in the unreached Zaramo and Digo people groups.
Using simple, biblically based methods, she and her team of national partners build relationships in unreached communities that are closed or resistant to the Gospel. By equipping local believers how to tangibly love their neighbors, they integrate locally led evangelism, obedience-based discipleship and actions to improve community well-being by using readily available local resources. Their goal is to see these unreached people groups reached with the Word of God and healthy bodies of Christ (the Church) established among them. Contact Susan at susan.kelly@e3partners.org for more information on how you can partner with her in this work. 
Listen to her story HERE
HOW CAN I SERVE?
Short Term Trips to Tanzania:

Feb. 17 - March 1, 2022
Sept. 15 - 27, 2022
Gospel Conversation Training
Cultural Understanding and the Gospel
Additional Support:

Join my prayer team
Join my support team
HOW CAN I PRAY?
Pray for unity for our US and Tanzania team as we reach the unreached. 
Pray for faithful workers committed to sharing the Gospel and loving their neighbors to bring about sustainable transformation.
Pray for protection against persecution for the new believers as they grow in their faith.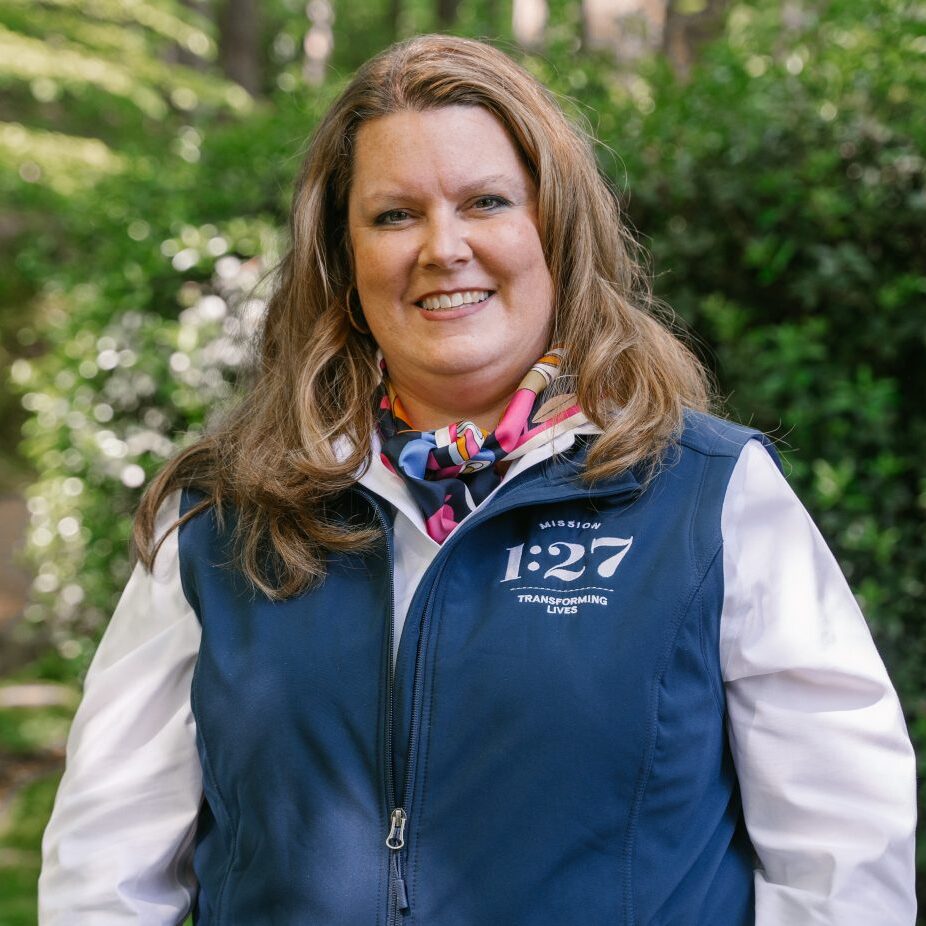 MISSION 1:27
Angie Smith grew up sharing her life with others, and her desire to transform lives developed at an early age. She grew up in a family business where providing services to others was an important part of everyday life. From that experience came the desire to create Mission 1:27, a faith-based non-profit organization that provides a wide array of programs and services to low-income families and seniors – especially those who live in apartment communities. The organization's mission is to glorify God and see lives transformed in loving obedience to James 1:27. Mission 1:27 builds meaningful experiences and encourages connections that develop individuals, strengthens relationships and families, and reveals life-changing hope and truth through the Gospel. 
Listen to her story HERE
HOW CAN I SERVE?
Mission 1:27 Christmas Market – an annual event the second weekend in December where low-income parents can purchase brand new toys for their children at greatly reduced prices. You can:
Volunteer at the Adventure Center – this after-school enrichment program is hosted at a variety of locations in Walton Communities around Marietta, Kennesaw and Austell. You can share a hobby or talent, be a friend to a kid, be a reading buddy or be a Math or Reading Tutor.  Contact Heidi McGuire at hmcguire@mission127.ngo.
Volunteer at a Legacy Center – assist with hosting events or activities for senior adults. Play games, teach a new friend how to knit or crochet, host a cooking class, do something crafty, join in a walk, sing, dance, play an instrument…you name it! Contact Heidi McGuire at hmcguire@missioin127.ngo.
Volunteer with Adventure Teens – be a friend and mentor to a teen, share a favorite hobby or even your career, be a chaperone on a field trip…and more! Contact Heidi McGuire at hmcguire@mission127.ngo.
HOW CAN I PRAY?
Pray for wisdom, creativity and protection for the leadership of Mission 1:27.
Pray for families, that the bonds of poverty and trauma might be broken, that physical, financial and spiritual needs might be met.
Pray that the Gospel message would be received by those who hear and that they might follow Christ as a result.
Pray for workers who love the Lord and love His people to be brought forth to serve children, teens, single parents, senior adults and everyone in between.
Pray for volunteers to come and share what the Lord has done for them and to lend a helping hand to the teams and to the people we serve.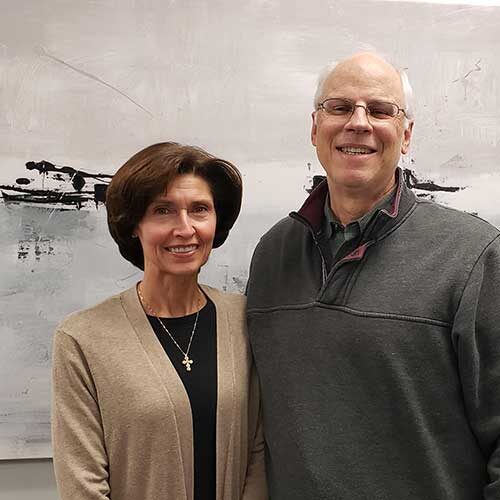 THE TABLE ON DELK
Tina Williford's only qualification for doing her deal was a willingness to say "yes" when the Lord called her to serve sexually exploited women and children on Delk Road near I-75. Her first step was simply to hang out at a gas station and talk to the women there. Now The Table on Delk has grown from a once-weekly ministry to six days of offering meals, Bible study, Celebrate Recovery and friendship to souls desperately in need of encouragement, hope and life transformation.
The Table provides a safe place for those currently or at risk of being sexually exploited to have a meal and make meaningful connections with volunteers who desire to show them the Father's love.  By showing them His love through genuine interactions, telling them that their lives do matter and that He has a plan and purpose for them, some of those served have taken steps toward healing and restoration. To learn more and to sign up to volunteer please visit www.thetableondelk.org.
Listen to their story HERE
HOW CAN I SERVE?
Food Friends: help provide meals for our guests for the following ministries

MondayNight Boy's Bible Study
Tuesday Night Teen Girl's Bible Study
Wednesday Daytime Outreach
Wednesday Night Celebrate Recovery
ThursdayDaytime Women's Bible Study
Friday Women's Bible Study
Saturday Outreach
Psalm 34:8 Outreach: To meet the additional needs of the children we serve, we are distributing sack lunches Monday-Friday afternoons. We need assistance in preparing these lunches (60 each day which is 300 each week) 
Decorate paper placemats (100 needed each week)
Serve on-site with us on Wednesdays or Saturdays.
To learn more about these and other opportunities to serve and to sign up to volunteer please visit thetableondelk.org
HOW CAN I PRAY?
Pray for God's continued favor and protection.
Pray for His provision - food, volunteers, and funds for our aftercare home.
Pray for His wisdom and discernment in serving our friends.
Family Picnics with The Table
After a conversation with her daughter one evening, Cris Hunt brainstormed a way to combine her desire to do ministry as a family and bringing people together over a meal. After sharing her idea with Tina at The Table on Delk, Family Picnics were born. Once a month, families from Stonebridge provide a picnic for the women and children from The Table on Delk at Terrell Mill Park. It's a way to bring two groups of people that may not normally come together over a shared meal in a relaxed atmosphere. To learn more about Family Picnics contact Cris at crisara123@gmail.com. 
HOW CAN I SERVE?
Join us one Sunday and just bring a side to share!
HOW CAN I PRAY?
Pray for relationships to be born from our monthly picnics