We believe all Christians have been called by Jesus to live as missionaries (Matthew 28:18-20).  For most, we will never be called to pick up and move overseas. However, we are all called to be witnesses wherever God has planted us. We want you to see yourself as a missionary in your daily life and recognize what God has given you that He wants you to give to others. You have freely received from Him, and He calls you to freely give (Matthew 10:8).
Below are some ways you can begin living like a missionary simply by loving those around you.
If you are currently engaging somewhere and have opportunities for others to get involved with what you are doing, please contact Kim Kremer at kim@stonebridgemarietta.org and let us know what you are doing.
OPPORTUNITIES TO LOVE MARIETTA
Acts 6
Park Street Elementary
Dwell Apartment Ministry
The Table on Delk
ACTS 6: The mission of the Acts 6 ministry team is to aid the needy in our community through prayer, encouragement, generous giving, unselfish service, and compassionate outreach. The Acts 6 team responds to the needs of walk-in clients coming to StoneBridge Mondays through Thursdays from 10am-12pm by assisting them with:
Replacing key lost documents such as birth certificates and Georgia identification cards
Emergency prescriptions
Cobb Community Transit bus passes
Most importantly-prayer and encouragement
If you are interested in learning more about the serving on the Acts 6 Team please contact Richard Wannall at richardwannall@gmail.com.
PARK STREET ELEMENTARY: We have been Partners in Education with Park Street Elementary School since 2011. We are honored to serve the staff and families at Park Street in a variety of ways-everything from hosting meals for the teachers to coaching soccer or basketball for the students. If you are interested in finding out more about the opportunities available please contact Kim Kremer at kim@stonebridgemarietta.org.
DWELL APARTMENT MINISTRY: Our mission is to expose the people of Dwell Apartment community to the Gospel through word and deed. We put this vision into practice by serving, breaking bread, and cultivating authentic relationships with our neighbors. Each week The Church At Dwell gathers in the leasing office to pray, worship, and study scripture. Volunteer Opportunities Include:
Prayer Walks- We welcome individuals and teams that would like to serve by covering our community with prayer. This is prayer, not a program. If you'd like to pray for our community just reach out and we can provide you with directions for parking, a map of our neighborhood, and prayer points.
Events and Programing- Throughout the year we host and serve at a variety of events and programs that serve our community. We are often looking for volunteers that are interested in finding any way to love their neighbor.
If you are interested in partnering with us please contact Russell Marshall at rsmarshall92@gmail.com or call at 770.714.1302
THE TABLE ON DELK: The Table on Delk provides a safe place for those who are being sexually exploited to have a meal and make meaningful connections with volunteers who desire to show them the Father's love.  By showing them His love through genuine interactions, telling them that their lives do matter and that He has a plan and purpose for them, some of those we serve will take steps toward healing and restoration.  To learn more and to sign up to volunteer please visit www.thetableondelk.org.
AUSTRALIA: GEOFF AND SHERRY MADDOCK
Geoff and Sherry live and work as placemakers in the center of the city of Melbourne, Australia. Surrounded by the hustle and bustle of the city's 4.8 million residents, the Maddocks seek to love and serve those left behind and cultivate a sense of place for all city dwellers. They started in this new context in late 2016.
Between 1999 and 2016, Geoff and Sherry lived in an urban neighborhood in Lexington, Kentucky. With their son, Isaac (born 2003), they worked as missionaries with a focus on neighborhood development and urban food systems. With a commitment to neighborhood transformation their priorities included neighborhood associations, non-profit boards, city government committees, and local food economy initiatives. For many years they operated an urban farm on the lot next to their home —the 4th St Farm. This 1/10 of an acre garden incorporated raised beds for vegetables, chickens, bees, and more than 20 fruit trees. The support for their vocation in mission comes from friends, family, and several churches in Georgia.
They are authors of "Sowing Seeds of Shalom in the Neighborhood" (available on Amazon for Kindle). It was the first briefing paper from the Summit of the International Society for Urban Mission (ISUM) and offers theological frameworks, principles, disciplines and practical suggestions for Christians who long to be involved in neighborhood transformation
BOSNIA: CORY AND JESSIE GERMAN
Cory and Jessie German are working in Sarajevo, Bosnia serving as operational and administrative staff to help support and serve their ministry staff working with high school and college students throughout Bosnia. Ministry in Bosnia is primarily relational and we are glad that we get to work both in the office and out in the city and on campuses meeting and ministering to Bosnians.
CATALYST FOR AFRICA: MICHAEL MOZLEY
Michael Mozley has served as the Executive Director for Catalyst for Africa since 2013. God led Michael to start Catalyst for Africa because he wants to see the continent of Africa won to Christ through African leaders. Catalyst for Africa's purpose is to transform communities through leadership training, utilizing four core values: intimacy with God, integrity, stewardship, and family priority.  Currently, Catalyst for Africa has linked hearts with over thirty pastors and lay leaders in twelve different countries: Senegal, Mali, Niger, Cote d'Ivoire, Ghana, Togo, Benin, Nigeria, Cameroon, Kenya, and Uganda.  For more information or to receive Catalyst for Africa's newsletter, go to catalystforafrica.org or contact MMozley@catalystforafrica.org
GERMANY: BEN AND CRISTINA HARTMAN
Early in 2017, God put the Hartmans on a path to answer a call to Europe. Ben was on a business trip with some co-workers where one of them told him about the ministry of Greater Europe Mission. That night he went back to his hotel and looked them up online. He discovered that they have a team in Kandern, Germany called eDOT (electronic Discipleship, Outreach, and Training) that leverages technology to create applications to spread the Gospel and see people throughout Europe discipled for Christ. He was excited to find this opportunity to use his technical skills directly for the Kingdom. Some of the projects that eDOT is involved in include topical Bible studies in foreign languages, evangelistic smartphone apps, text messaging programs, and applications related to the refugee situation that is currently happening across Europe.

They also use their time in Germany to build intentional relationships with people they encounter each day- opening their home to have people over for dinner or dessert- or both! Meeting and knowing their neighbors, taking meals to others, serving other families they meet through the local bakery and their kid's schools- hoping to be a light to their neighborhood and those they meet and interact with on a daily basis.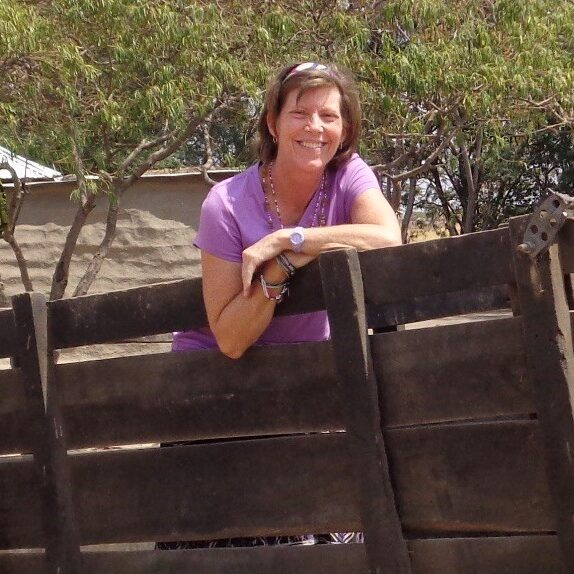 TANZANIA: SUSAN KELLY
Susan Kelly serves with e3 Partners as the Community Transformation Coordinator for Tanzania. Working alongside a small team of nationals, they are uniting churches and communities in the most impoverished regions of the country to work together for true transformation without bondage of dependency. They are bringing hope by educating and empowering people to use their own resources to create sustainable solutions for their biggest challenges. In the process, they are opening doors for evangelism and new churches to be established. For more information about this transformative work or to receive Susan's quarterly newsletters, contact susan.kelly@e3partners.org.
ASIA MINOR: JOSH AND MANDY
Josh and Mandy have been serving in Asia Minor for three years. Their vision is to see healthy local churches established in their city. They are praying that their city will be transformed as believers do life together in Gospel-centered community, sharing Jesus with others, and serving their neighbors as Christ did. Josh and Mandy count it an honor to be used by Jesus to establish His church and ask for your prayers that those living in darkness in their city would come to see the marvelous light that is found only in Jesus. If you would like to know more about their ministry, you can follow them at HarvestHarbor.com or contact them at harvharb@gmail.com.
TURKEY
Although the names and faces of this team cannot be displayed online for safety reasons, please pray for Turkey and the families we have serving there We lead a team of three families – six adults and seven children – focused on discipling and facilitating the start of churches among Muslims in northeastern Turkey. We are praying for a harvest of Jesus followers in a region where there once were many churches, but now sadly only a handful of believers exist. Our organization's vision is to see movements of Muslim peoples from all around the world following Jesus.