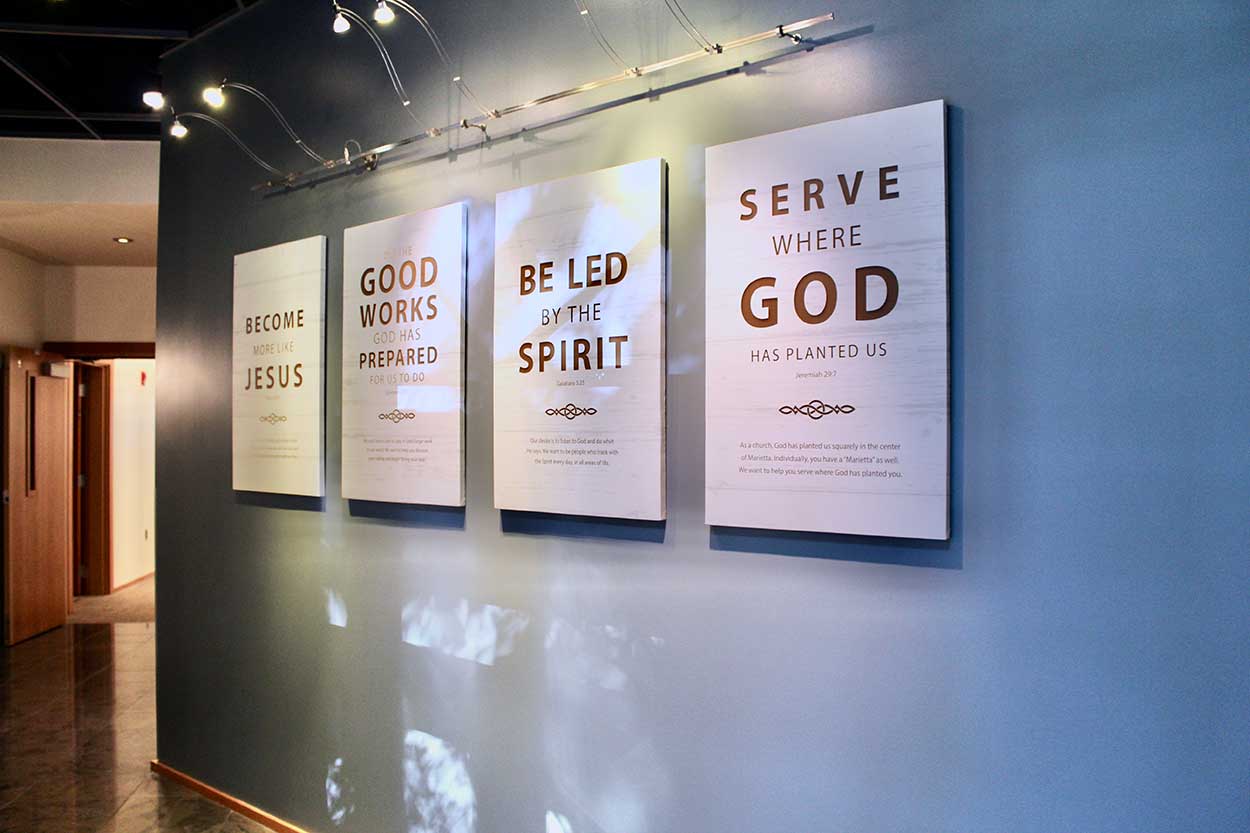 Small Groups
Our Small groups are the primary vehicle for developing authentic community and life changing discipleship.  With over 30 small groups meeting across our community, we create opportunities for everyone to find community and discipleship.  If you have any questions about the groups, or would like more information on any of them, contact Matt Nelson at
matt@stonebridgemarietta.org
.
Foundations
Foundations is our new member class for individuals that have attended StoneBridge for less than six months. The goal of Foundations is to convey the four foundational anchors that we believe God has emphasized for StoneBridge Church. It also serves to facilitate community for new members and help them to assimilate into the StoneBridge family.  If you would like more information on Foundations, contact Matt Nelson at matt@stonebridgemarietta.org.
Deep Roots
Knowing our identity as sons and daughters of God is a foundational to living a life for Him. We want to gain a clearer understanding of who God is and who we are to Him. In Deep Roots, led by David Eldridge, we focus on our first two anchors: being conformed into the image of Jesus (Romans 8:29) and being led by His Spirit (Galatians 5:25) by looking at Jesus in the Gospels. We invite you to join us in this journey of learning to hear His voice more clearly and responding to where He is leading you as you learn to trust and follow Him. 
Fit
Fit is an immersion into two key values of StoneBridge: doing your deal (Eph 2.10) and finding your Marietta (Jer 29.4-7.)  Led by David Eldridge, we will spend eight weeks discovering and discussing what God has called each of us to do in ministry/service to others and where He wants us to do it.  The goal is to help each of us discern where we fit into what God is doing in our community.  
Prayer
Each Tuesday morning we gather for a time of prayer and worship from 6:30-7:30am and would love for you to join us.