We are excited to introduce our new Adult Interns- April Sanders, David Gomez and Josiah Holmes. We would love for you to read their bios below to learn more about them, why they are doing the internship and how you can be praying for them. We are grateful for their time here and know they would love the opportunity to connect with you while they are seeking to gain more ministry experience and opportunities.
APRIL SANDERS: 
My name is April Sanders and I have been married to Greg for 22 years and we have 3 children. I have been home with my kids for most of that time with the exception of a pet sitting business for the last 3 1/2 years. I have 1 child left at home, Joshua who is a Junior. I believe that being an intern will create space for me to discover more of God's love for me and his direction for the next phase of my life. I am also excited to be poured into by the StoneBridge staff. This is such a privilege and I am so grateful to be a part of this internship.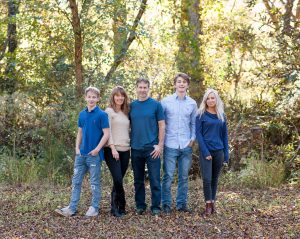 DAVID GOMEZ
Hey I'm David Gomez, I grew up a missionary kid in Bogotá Colombia. My mom is American, and my dad is Colombian. I studied film and theater, which is what I love to do, at Asbury University and graduated a year ago. There I met my lovely girlfriend (now fiancé) of almost four years, and I've just recently moved to the States to get ready for marriage, and pursue what God has for us. I have a heart for ministry and want to use this internship to know more of where God is calling me, as well as to grow in aligning my heart to God's will. Please say hi if you see me around! God bless!
JOSIAH HOLMES
Hey y'all. My name is Josiah Holmes. My wife, Lydia, and I have been married for 12 exciting years. We have four daughters, Eden, Ahava, Meira, and Keziah. We just moved to Marietta a few weeks ago from Fairhope, AL  to prepare and train as a family to move to the Middle East to love and serve the Muslim people. We believe our time at StoneBridge and this internship will be that of growth, covenant relationship, and drawing closer to the heart of the Father.